We're installing thousands of stone column piles and a new interlocking geogrid system to protect our wharves and other assets against earthquakes.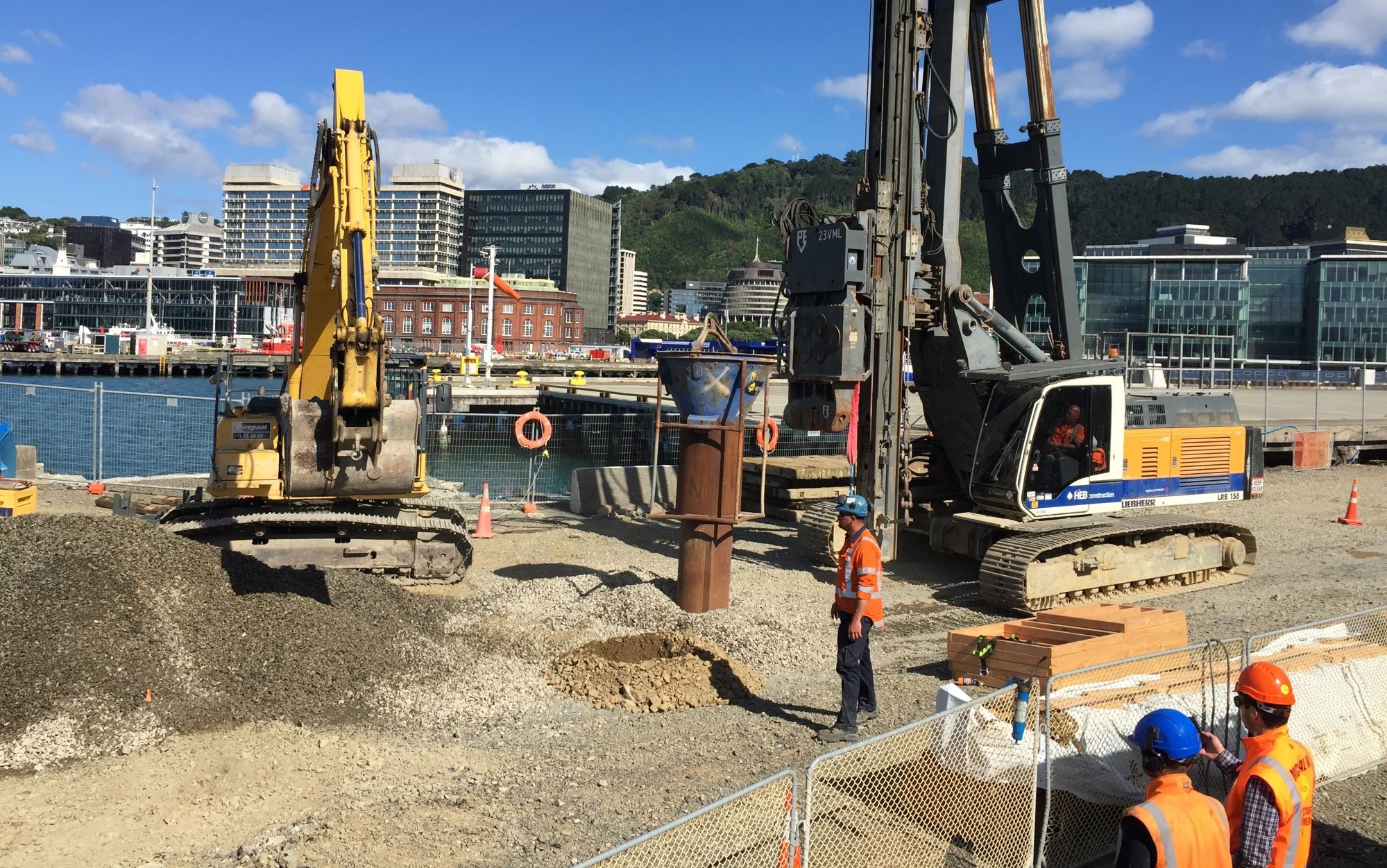 CentrePort sits on reclaimed land and the 2016 Kaikōura earthquake damaged wharves and other infrastructure. Learning lessons from this, we're working to improve the seismic resilience of the ground around the edge of the port.
The resilience work began in 2016 and is being completed one section at a time to minimise disruption to our operations and customers. This is a major and highly specialised construction project that will be completed over around 8 years.
Stone piles and geogrid reinforcing
We're installing more than 10,000 stone column piles and polythene geogrid reinforcing to make the land around the edge of the port more resilient to earthquakes.
To build the piles, we're drilling into the ground and filling the space with crushed stone. This will reinforce the ground and prevent it from sideways movement into the sea.
We're making sure the reinforced ground connects well with the inner port by laying polythene geogrids and backfilling these with stones. Roading or paving is laid over the top. The geogrids will create a transition between the newly reinforced piled area and the rest of the port ground, allowing more ground movement and reducing the impact of earthquakes on the road surface.
To fill the piles, we've recycled more than 150,000 cubic metres of concrete from buildings that were demolished following the Kaikōura earthquake.
We're on target to complete this work by early 2024.
Watch to find out more about our ground resilience project: