Seaview Wharf is critical to our region's fuel supply. The wharf and pipeline are being upgraded to improve their resilience to natural events and enhance their adaptability to new types of fuel.
We've been working with Z Energy, which is acting on behalf of the fuel industry, to future-proof this important asset that supplies fuel to around 20% of New Zealanders. We're working together to upgrade the facilities to ensure they are:
more resilient to events such as earthquakes and storms
future fit for lower-carbon fuel such as biofuels
able to support different types of ships.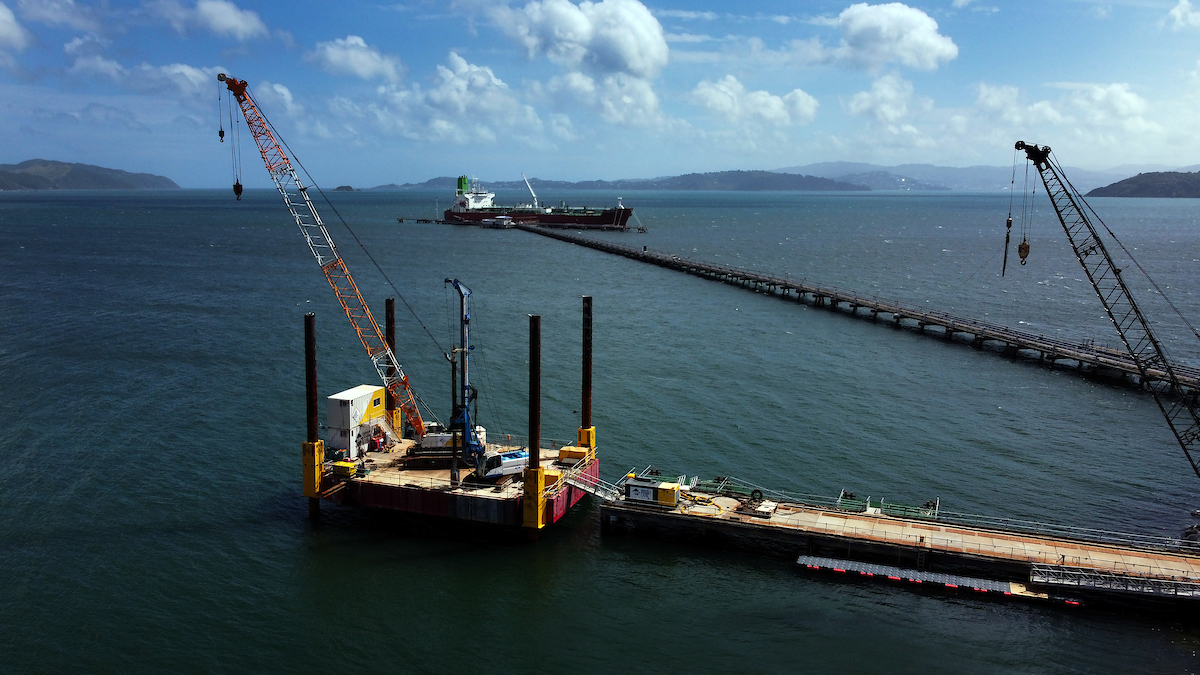 Project stages
The upgrades are being completed in three stages over approximately years from 2021.
Stage 1 – Fuel pipeline replacement
Stage one was completed at the end of 2021 when the pipeline that delivers fuel from ships to the storage tanks on the wharf was replaced.
Stage 2 – Wharf upgrade
We are working to complete a major upgrade of the ageing wharf area, which was damaged in the Kaikōura earthquake. The design work was finished in 2021, and resource consents have been granted. Physical works began in March 2022.
Once finished, the upgrade will improve our region's energy security and enable the wharf to meet international standards for handling bulk fuel.
Stage 3 – Terminal pipeline replacement
Construction work will see the replacement of the pipelines that run from Port Road to the fuel storage terminals located around the foreshore. These will largely be buried beneath the Seaview business district.
Community and environment
We've been working with the local community and marina to keep people up to date on our activities and consult on areas that affect them and the environment. We regularly provide updates about work underway and always aim to keep noise and other disruption to a minimum.
Little blue penguins and marine mammals such as dolphins, seals and whales are being protected through our environment protection plans, which are supported by community groups and other organisations.
Read more about our biodiversity protection work
More information
You can read more about the resilience work at Seaview and find maps, diagrams and other documentation on the Seaview project website supported by Z Energy.