We are committed to reducing our emissions by 30% by 2030, and to producing net zero carbon emissions by 2040.
We're working toward these goals by both planning for the future and acting now.
Actions to reduce emissions
We've already made progress. In 2020 we partnered with New Zealand Green Investment Finance (NZGIF), which has helped us invest in green technology and machinery including:
seven new 100 percent electric container-transfer vehicles and trailers
Read more about our Electric Container Transfer Vehicles
electric or hybrid light vehicles
new LED lighting around the port
the reinstatement of rail direct onto port which has reduced the need for road trucking
replacing diesel generators with electricity.
Read the NZGIF Case Study on CentrePort
Monitoring our success
We regularly monitor and report on our carbon emissions. We're independently audited each year to ensure our data and reporting is reliable.
More logs via rail
We've worked with our customers and transport partners to actively reduce freight land-transport emissions. The development of our log hub at Waingawa in the Wairarapa, has enabled us to transport more logs to port by rail, rather than via road.
In 2021 nearly 394,000 JAS tonnes of logs were shifted from the hub to port by rail — avoiding 26,000 truck trips and reducing potential CO2 emissions by 3,068 tonnes.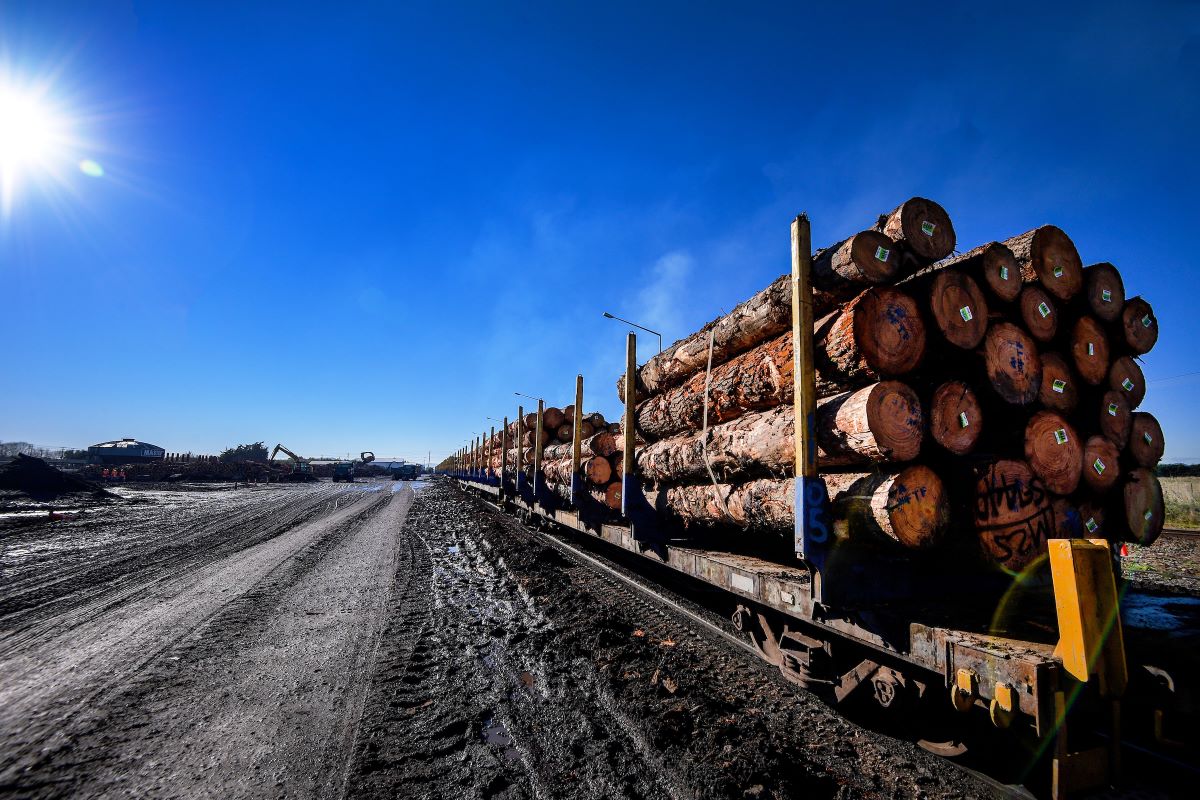 Future initiatives
We need to do more. CentrePort is exploring exciting new technology to support our energy transition to greener, less carbon-intensive energy sources.
We're investing in hydrogen and looking into other renewable energy as we continue the journey towards being a net-zero-carbon-emitting business.
In 2023/2024 we'll be introducing hydrogen-powered trucks to further reduce emissions in the lower North Island freight transport network.
Other initiatives we're investigating include:
Electric container handling plant
Electric or hybrid tugs (our tugs and pilot launches produce 39% of our total emissions)
Solar and wind power
Alternative fuels such as hydrogen