About CentreConnect
CentreConnect is a CentrePort owned and managed daily service, which links key trade areas in the lower North Island and upper South Island to port by road, rail, and sea.
This multi modal approach gives CentreConnect the flexibility and resilience to adapt to changes in demand and disruptions that can affect supply chains. It's a cost-effective freight system that gives shippers more certainty and helps businesses and regional economies to be more competitive.
We're working with or stakeholders to reduce our carbon footprint to provide our customers and the community with a cleaner and more sustainable future.
CentreConnect Terms and Conditions
If you would like to know more about CentreConnect and applicable rates, please contact CentreConnect using the link above.
CentreConnect Service Guide 2023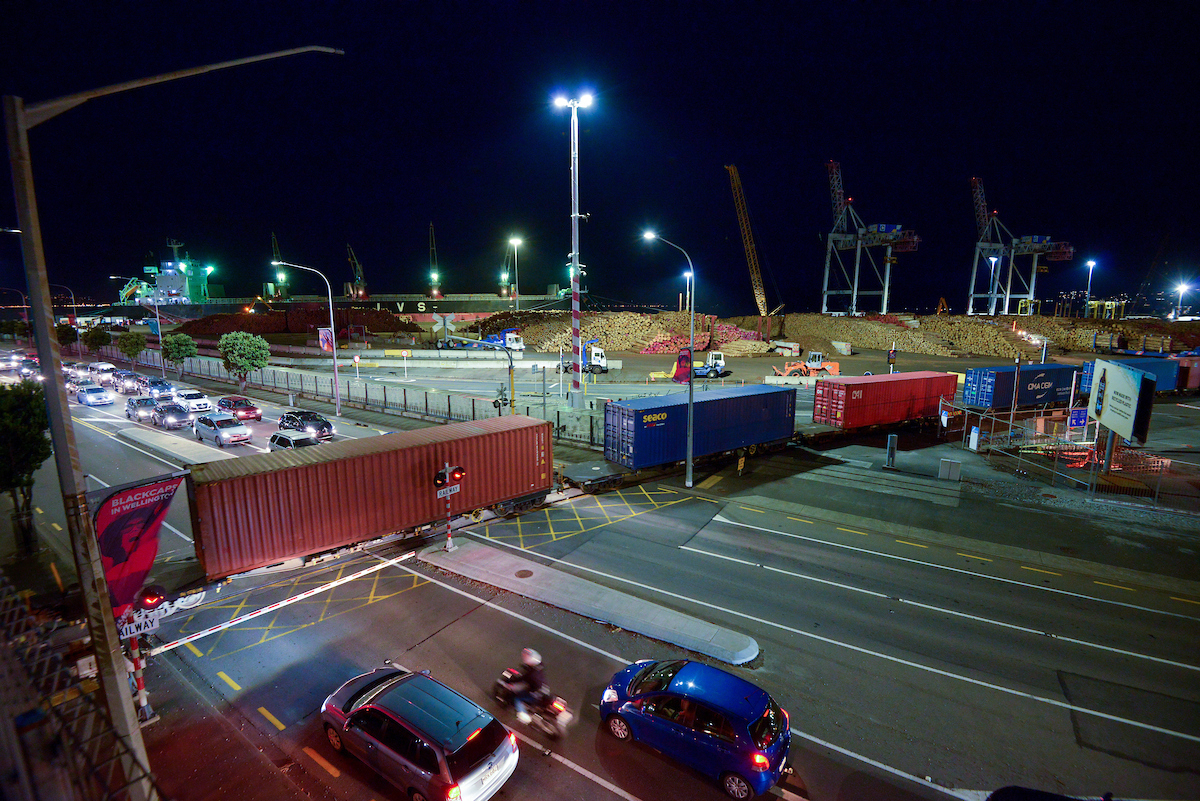 CentreRail
Our restored and improved rail-onto-port facility helps connect cargo to international markets by transporting containers and logs directly onto port.
We pre-book space on rail wagons and make it available to all export and import customers, regardless of size, location or the type of goods.
CentreRoad
CentreConnect via road provides a cost effective, agile & resilient option which enables us to adapt and respond to rapidly changing market conditions or supply chain disruption.
Through road transport we will have the ability to transition to cleaner alternative fuels and meet our Net Zero emissions target by 2040.
Freight by sea
The Cook Strait is part of State Highway One and part of Aotearoa's main trunk rail line. We provide the infrastructure for New Zealand's ferry operators to ship goods across Cook Strait. From 2025, Kiwirail's new rail-enabled ferries will enhance freight by sea as part of CentreConnect.
Find our more about the iRex project and Kiwirail's new Ferries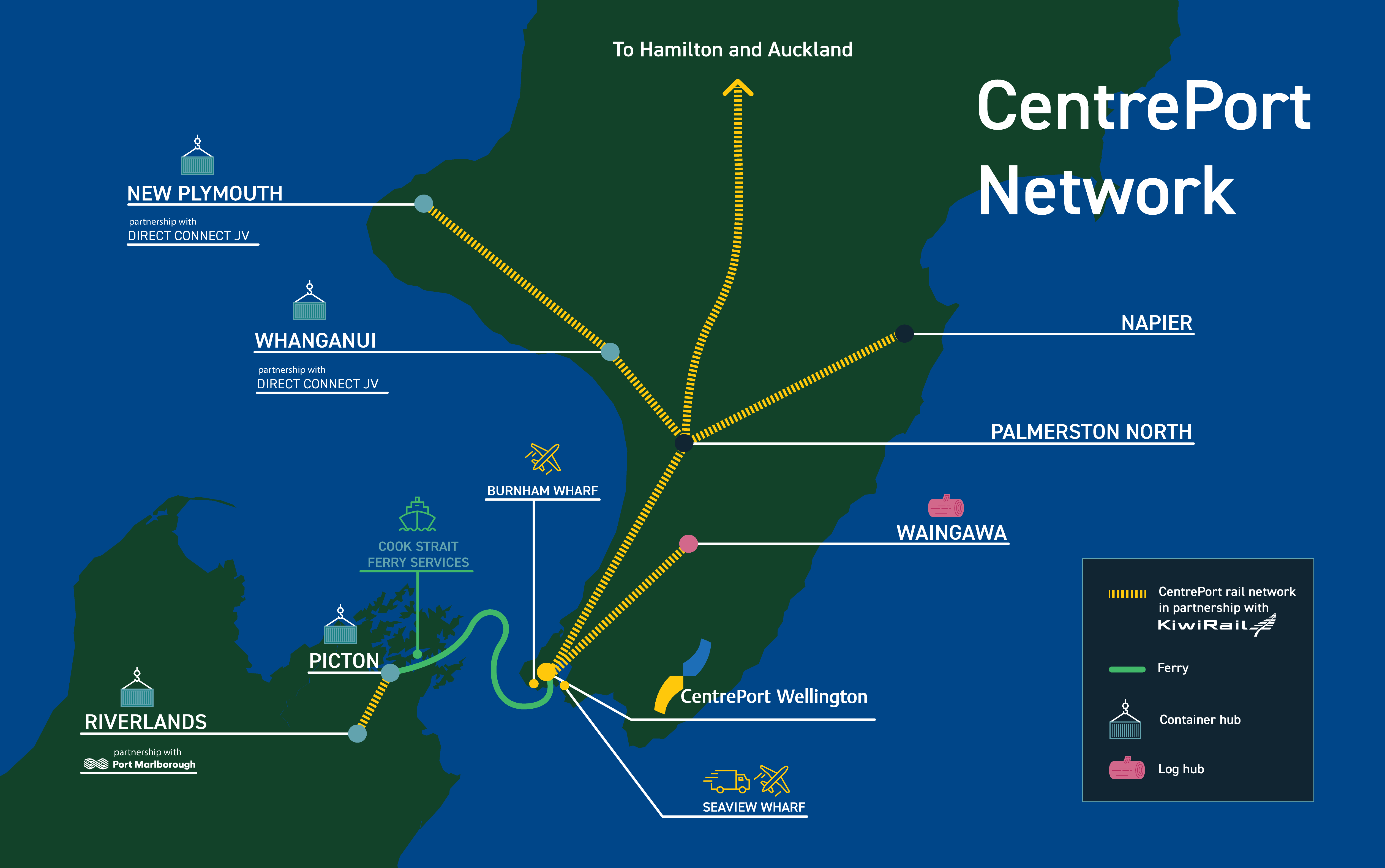 Our container and bulk cargo aggregation hubs in Whanganui and New Plymouth, the soon-to-be established hub in Marlborough, and our log hub at Waingawa in the Wairarapa provide a widespread footprint to service customers. This network is all linked together by the CentreRail service in partnership with KiwiRail, enabling an end-to-end rail solution for shippers.