Above all else, the safety and wellbeing of our employees, partners and people who visit CentrePort is our top priority.
CentrePort's strategic objectives are designed to regenerate the port, ensure resilience is built into the business, and facilitate growth to ensure CentrePort reaches its full potential as a regionally strategic asset for the communities of central New Zealand.
Our strategic objectives are to:
Build a long term sustainable and resilient business
Grow freight capacity
Optimise land use and enable urban integration
Strengthen relationships.​​​​​​​
Our regeneration, to meet our strategic objectives and drive our investment, is underpinned by four key pillars, Our People, Our Customers, Our Community, Our Environment.
Board of directors
Our six-member board of directors is elected by our two shareholders – Greater Wellington Regional Council and Horizons Regional Council.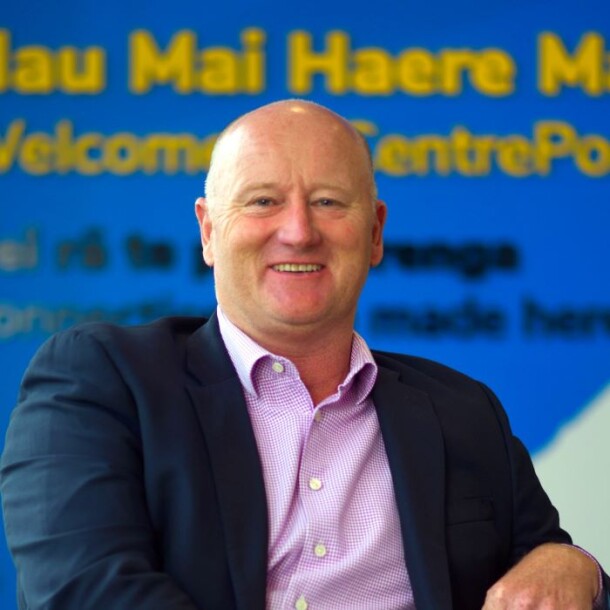 Lachie Johnstone
Chair
Lachie Johnstone is the Chairman of the CentrePort Ltd and CentrePort Properties Ltd.
He is also on the Board of Governors for Kings College in Auckland a director of the C.Alma Baker Trust (NZ) Ltd and a number of privately owned companies.
Lachie is a graduate of the University of Auckland and his commercial and governance experience has been in the agriculture, logistics and education sectors.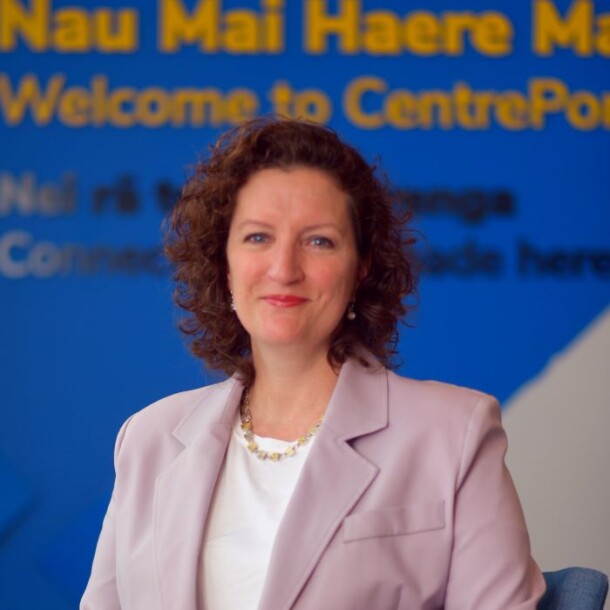 Sophie Haslem
Deputy chair
Sophie Haslem has a background in corporate finance and strategy consulting.
Over a 20 year executive career with Citibank NA, ANZ Investment Bank, Cap Gemini, Ernst & Young, and New Zealand Post, she worked with a diverse range of companies in both New Zealand and Australia. Sophie has a depth of knowledge with respect to: strategic planning, innovation, investment analysis, mergers & acquisitions, funding structures, and performance/value drivers. Sophie has over a decade of governance experience including multiple Audit & Risk Chair roles.
She is also Chair of Kordia, and an Independent Director of Rangatira Investments, Payments NZ, Ngai Tahu Holdings Corporation and Livestock Improvement Corporation.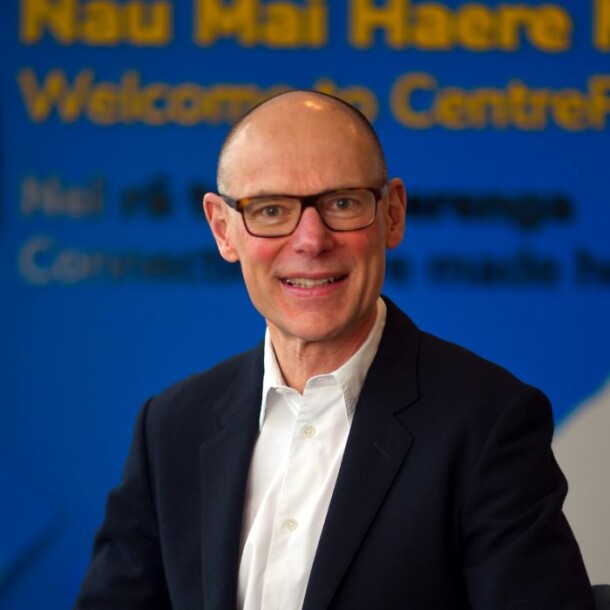 Martin Lewington
Director
Martin Lewington has over 30 years' experience in corporate advisory consulting. As CEO of Mercer since 2009, he is responsible for Mercer's Wealth, Health Benefits and Workforce Solutions businesses, having previously held senior roles with Mercer in investment management and consulting.
Prior to Mercer, Martin worked for a boutique investment bank, PricewaterhouseCoopers and EY. He also covered a range of consulting projects in New Zealand and the UK, including Treaty of Waitangi settlements, corporate finance projects, investment consulting, privatisations and financial planning.
Martin holds a Master of Science from the London School of Economics and a Bachelor of Business Studies from Massey University. He is also a Chartered Member of the New Zealand Institute of Directors and member of Chartered Accountants Australia New Zealand.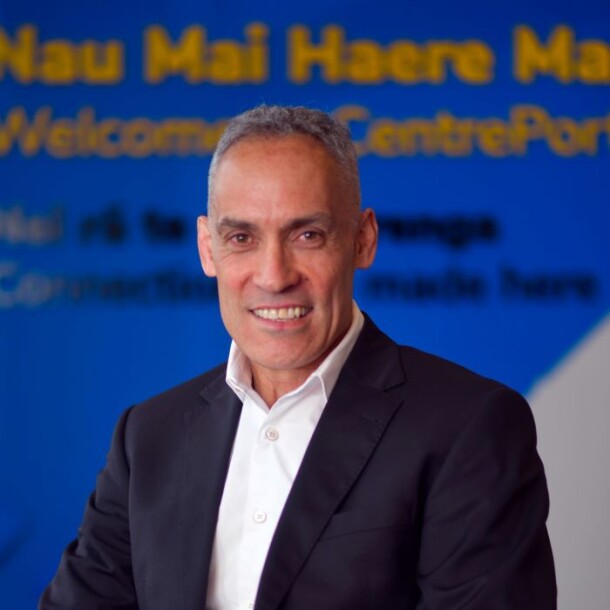 Warwick Tauwhare-George
Director
Warwick Tauwhare-George is Deputy Director General Māori at MPI and Director at Riverlock Holdings Group.
Warwick's previous board appointments include Ngāi Tahu Farming, Ngāi Tahu Seafood, Port Nicholson Fisheries Ltd, Hamilton Riverview Hotels, Muka Tangata WDC. He was a member of Fonterra's Co-operative Relations Committee and was CEO of Parininihi ki Waitotara Incorporation for 7 years.
Warwick is a Chartered Member of the Institute of Directors, and has extensive Executive Management experience in the Food & Fibre, Property, Infrastructure and Built environment, Asset Management, Education and Hospitality sectors. He is a qualified quantity surveyor, has a BCA (Accounting & Commercial Law) from Victoria University, an MBA in Finance & Marketing from the University of Wollongong, and a Diploma in Sports Nutrition from Otago University.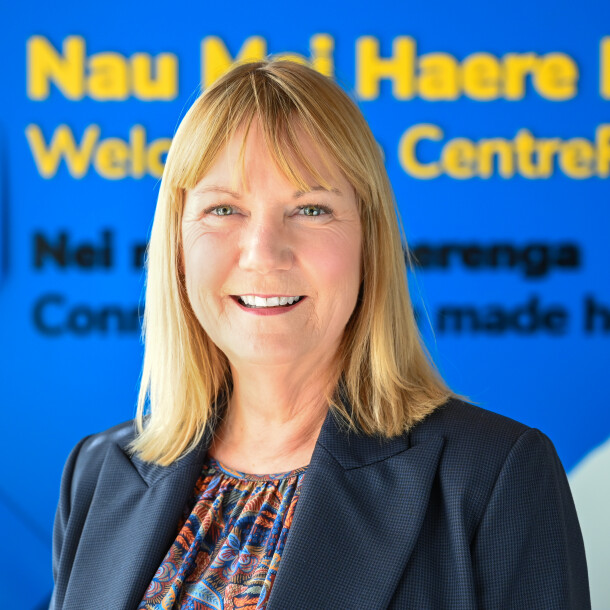 Jackie Lloyd
Director
Jackie Lloyd is an independent director. She is currently Chair of Naylor Love Enterprises, a Director of AgResearch, a board member of the Museum of New Zealand Te Papa Tongarewa, a trustee of the Lion Foundation and President of the Institute of Directors in New Zealand (Inc).

Jackie's previous board appointments include New Zealand Post, Kiwi Group Holdings, New Zealand Cricket and Chair of Experience Wellington.

Prior to focusing on governance, Jackie was Global Human Resources Director for the New Zealand Dairy Board and NZMP Fonterra, and New Zealand country manager for Hewitt Associates and The Gallup Organization. She has a BA (Psychology) and a BCom (Marketing and Manpower) from Otago University and is a Chartered Fellow of the Institute of Directors.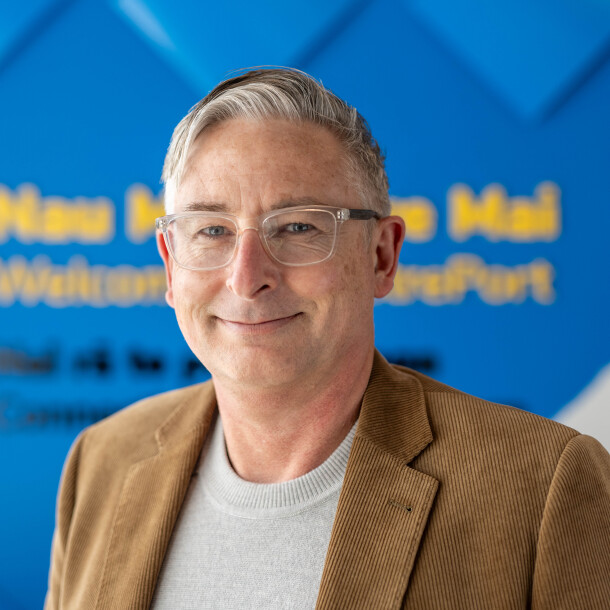 Jason McDonald
Director
Jason McDonald holds a BE Elec (Hons) and an MBA (Technology Management). He is an independent energy consultant and professional director.
Jason is currently a director of Orion and its subsidiary Connetics, a director of the First Gas group of companies (including Firstlight Network, formerly Eastland Network) and is a director of Helios Energy Previously, Jason was a director of Mevo, Top Energy and Red Bus. Jason has 30 years experience in the energy sector including a number of executive roles at Meridian. He is a Chartered Member of the NZ Institute of Directors.
General Managers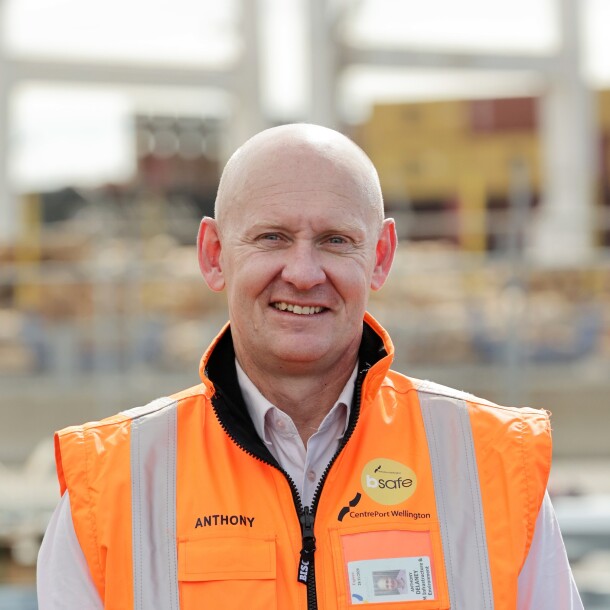 Anthony Delaney
Chief Executive
Anthony Delaney was appointed CentrePort CEO in May 2022, having previously held the roles of General Manager Regeneration, and General Manager Infrastructure and Environment since joining CentrePort in 2016.
Anthony has acted as a Project Director on major infrastructure projects in both Australia and New Zealand.
Anthony is experienced in the planning and delivery of projects, and the asset management of large scale infrastructure businesses.
He has a civil engineering degree, and a Bachelor of Commerce, from the University of Wollongong.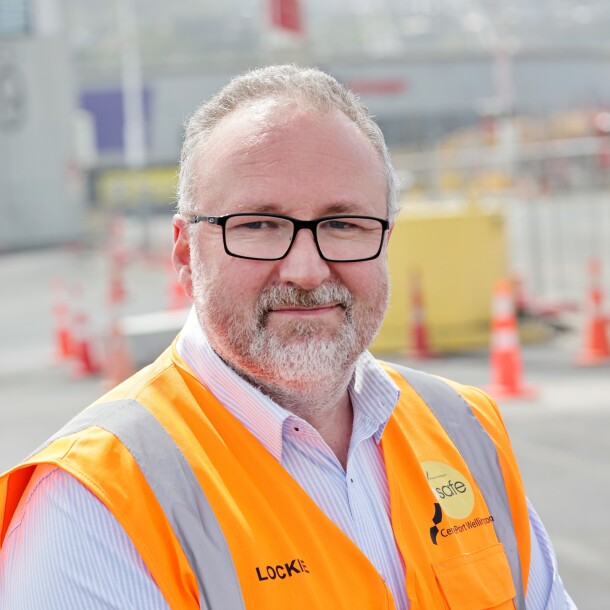 Andrew Locke
GM Commercial and CentreConnect
Andrew Locke took up the role of General Manager Commercial and CentreConnect in 2023, having originally joined CentrePort in October 2018 as Manager Commercial, and going on to manage our Commercial, Marine and Break-Bulk teams.
Andrew's role as General Manager Commercial and CentreConnect, is focused on commercial outcomes for our customers within the New Zealand supply chain, as well as the growth of CentrePort's inland hubs throughout the central North Island and top of the South Island.
Andrew is also a Director at Marlborough Inland Hub Ltd, which administers the land assets in the Riverlands region, in partnership with Port Marlborough and CentrePort.
Andrew has 31 years' experience in the shipping industry, including 27 years' experience in the port industry, 22 of which he spent at Napier Port where he was Commercial Manager.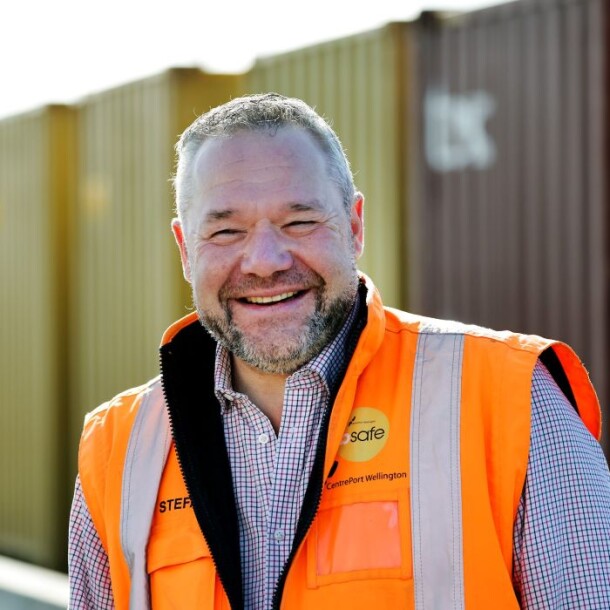 Stefan Reynolds
GM Port Operations
Stefan Reynolds is CentrePort's General Manager Port Operations. Stefan oversees the strategic management of all CentrePort's operations, as well as the day-to-day functions of our Container Services, Break Bulk, Cruise, Ferries and Bulk, Security, and Engineering and Maintenance teams.
Stefan has two decades of experience in operations, project management and the transport logistics industry. Prior to his arrival at CentrePort in October 2019, Stefan was GM Operations at DP World Fremantle Terminal, in Perth. Stefan has also held operational leadership roles with the Port of Auckland and Tapper Transport.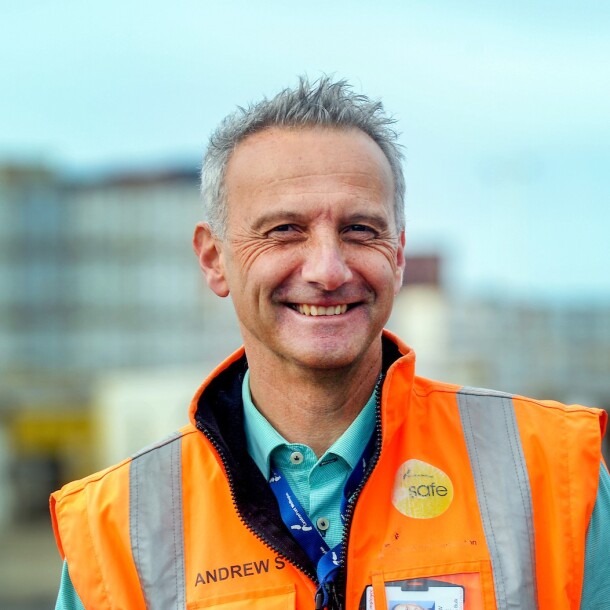 Andrew Steele
GM Strategy & Stakeholder Relations
Andrew Steele took on the role of General Manager Strategy and Stakeholder Relations in 2023. Andrew joined CentrePort in 2016 as Commercial Manager, and became the General Manager Ferries and Bulk in 2017, where he was responsible for the growth, development and delivery of services for our ferry and fuel customers.
As GM for Strategy & Stakeholder Relations, Andrew has a dedicated focus on the development of external strategic partnerships and stakeholder relationships, including partners that support CentrePort's Energy Journey.
Andrew's career to date spans a number of industries in New Zealand and overseas, including the banking sector, professional sports administration, and major international sporting events, including the planning and delivery of the 2011 Rugby World Cup and the 2015 Cricket World Cup.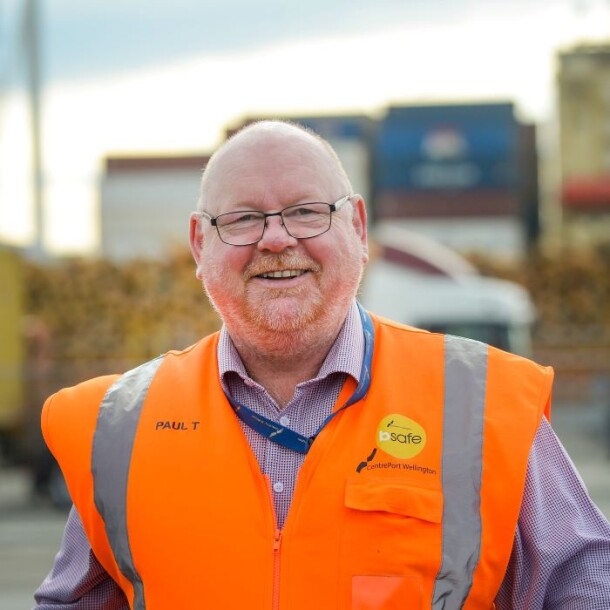 Paul Terry
GM Infrastructure
As General Manager Infrastructure, Paul Terry oversees CentrePort's infrastructure maintenance programme that supports the commercial and operational activities of the Port.
Paul is responsible for the planning and delivery of maintenance, renewals, infrastructure-related projects, and overseeing CentrePort's asset management plan.
Paul has been with CentrePort for six years in the Infrastructure team. He has a background in mechanical engineering and project management across the energy and commercial construction sectors.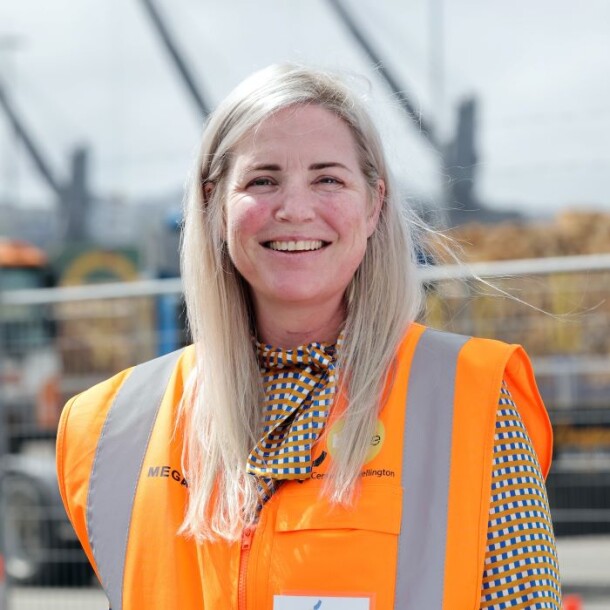 Megan Elmiger
GM People, Safety and Marine
Megan Elmiger is CentrePort's General Manager People, Safety and Marine. Megan joined CentrePort in November 2021 as GM People, Safety and Culture, and in 2023 the role was expanded to include Marine and Environment.
Megan is passionate about ensuring CentrePort attracts and retains people who are aligned with CentrePort's values – bSafe, Aim Higher, Make it Happen, and One Team. Injury prevention, effective health and safety systems, communication, and leadership are key areas of focus that Megan applies across her team.
Megan has 26 years of service with the NZ Army, and has significant experience in strategy, leadership, HR Management, and logistics operations, both domestically and internationally.
Megan holds a Masters Degree in International Security from Massey University.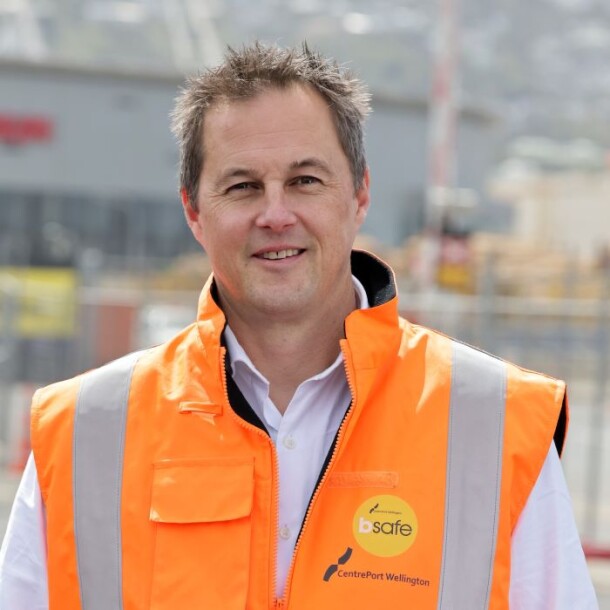 Jason Sadler
Chief Financial Officer
Jason Sadler was appointed Chief Financial Officer of CentrePort in October 2019. Jason has been with CentrePort since 2013, and in addition to providing financial leadership over the years, played a role in the insurance claim process following the 2016 Kaikōura earthquake.
Jason is a Charted Accountant and holds a Bachelor of Commerce & Administration from Victoria University of Wellington, specialised in Accounting & Commercial Law.
Prior to joining CentrePort, Jason held several roles within Telecom and Gen-i, as well as a finance role at the BBC in London.