Access to CentrePort is restricted and we have rules and procedures to keep our port safe and secure.
CentrePort is a commercial port and a Customs-controlled Area. We are required by law — including under the Maritime Security Act, Biosecurity Act, and Customs and Excise Act — to have strict controls over port access.
These controls apply to all coming onto port, and help to keep our people, our cargo, our environment and our borders safe.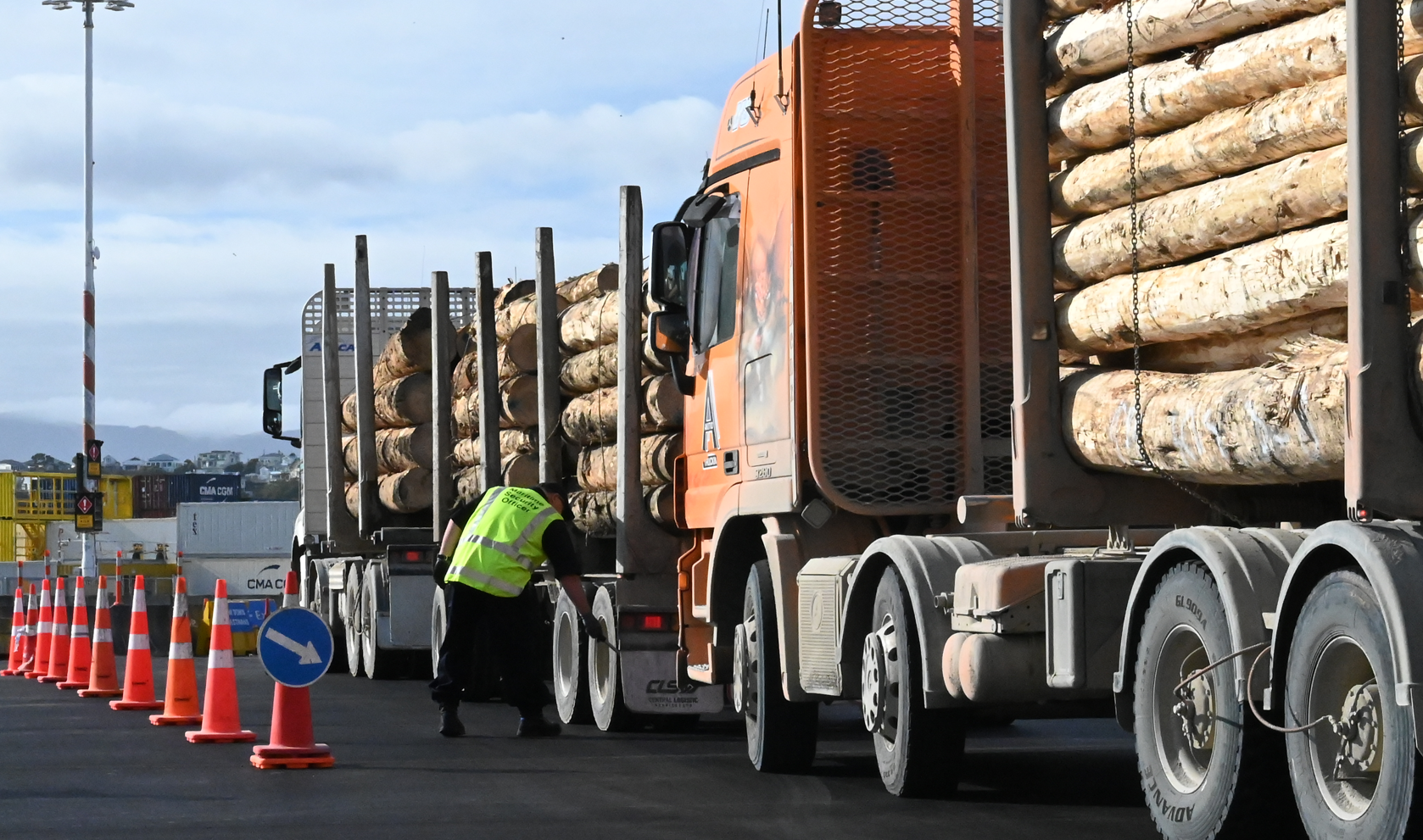 Secure areas of the port
If you intend to access the restricted area you will need all three of the following:
valid photo identification (eg a CentrePort ID card)
valid authorisation
a legitimate need to access the security area.
To apply for a CentrePort ID card you need to complete our online induction.
Visit our CentrePort Induction page
The red hatched areas on the maps below show the port security areas within CentrePort in Wellington, Seaview Wharf out at Seaview and Burnham Wharf in Miramar.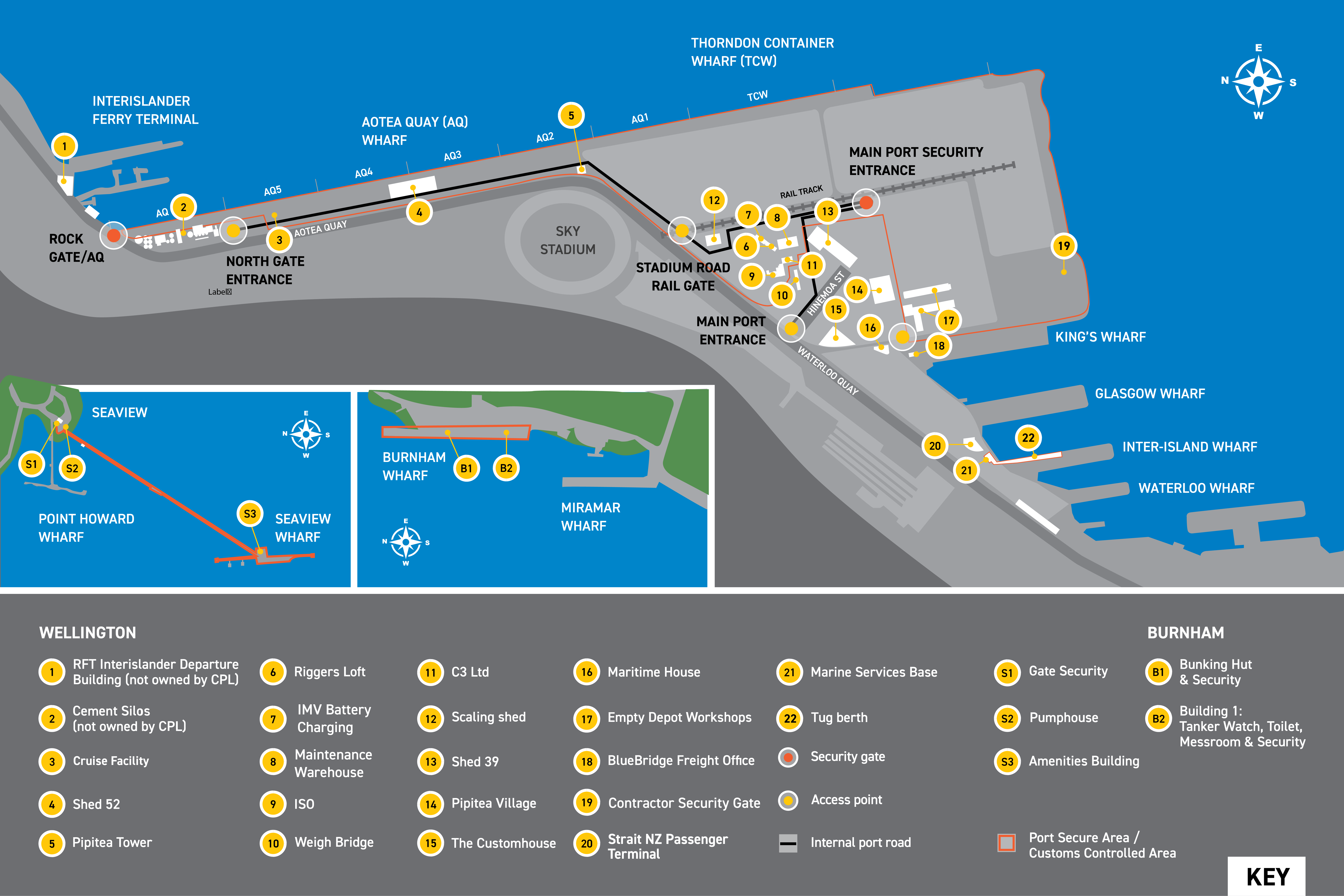 Port Security Centre
The Port Security Centre is located at the main port entrance accessed from Hinemoa St. This is staffed 24/7 all year round.
CentrePort security contacts
To contact the Port Facility Security Officer (PFSO) or to speak to the security team:
Port security +64 4 495 3829 (non-emergency)
Port emergencies 0800 786 788 or 0800 STOP 88 (emergency only)
VHF Channel 10
If you notice any suspicious people, behaviour, vehicles or packages inside or near the port, please report this immediately by calling 04 495 3829.
Crew shuttle
Port security operates a crew shuttle 24/7 year-round across the main Port.
the shuttle pick-up point is located in the parking area in front of Shed 39
walking is not permitted between port gates and operational areas.
shuttle services are not available at Seaview and Burnham wharf.
Search and screening
Entry into the Port Security Area is subject to random searching and screening requirements. If you refuse to undergo a search, you may be instructed to leave CentrePort.
Bringing weapons into the Port Security Area without lawful authority or written consent from Port Security is an offence. This includes firearms, ammunition, explosives and any other dangerous or offensive weapon or instrument of any kind.
CCTV
24-hour safety and security CCTV cameras are recording and monitoring across the port.
Maritime security operating level
As we are a port that serves ships on international voyages, we're required to operate at security levels set by Maritime New Zealand. The normal security operating level for the Port is Maritime Security Level 1.