CentrePort has two purpose-built tugs and two pilot launches. Find out more about each vessel including their specifications.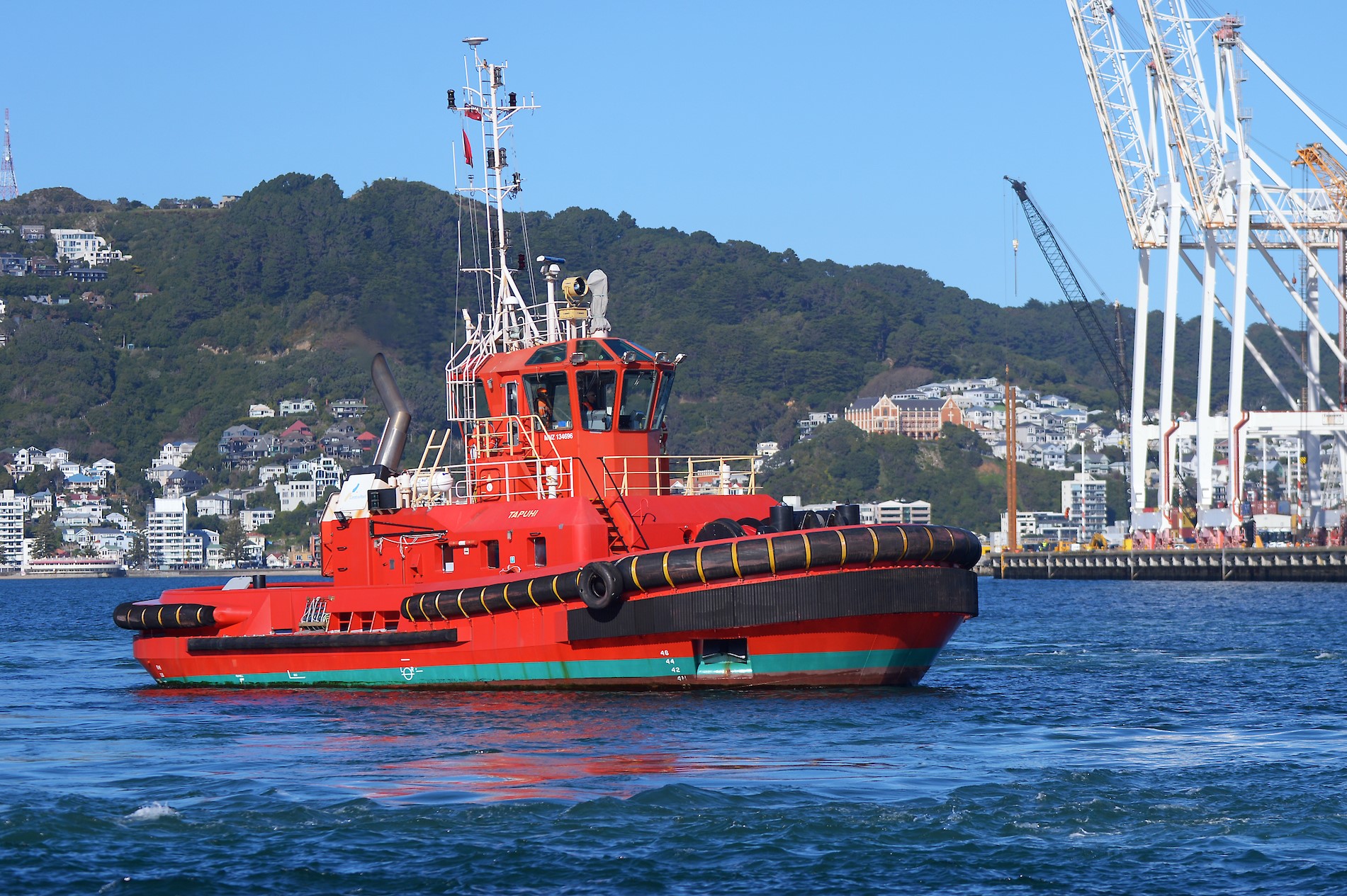 Pilot launches
We have two pilot launches transporting pilots between port and vessels — the Tarakena and the Te Haa.
Tarakena
Tarakena is a purpose-built Striker launch, built by Wanganui Engineering in 1993. Crewed by two launch masters, the vessel is 14 metres long and has a service speed of 14 knots. The launch is powered by two Detroit diesels.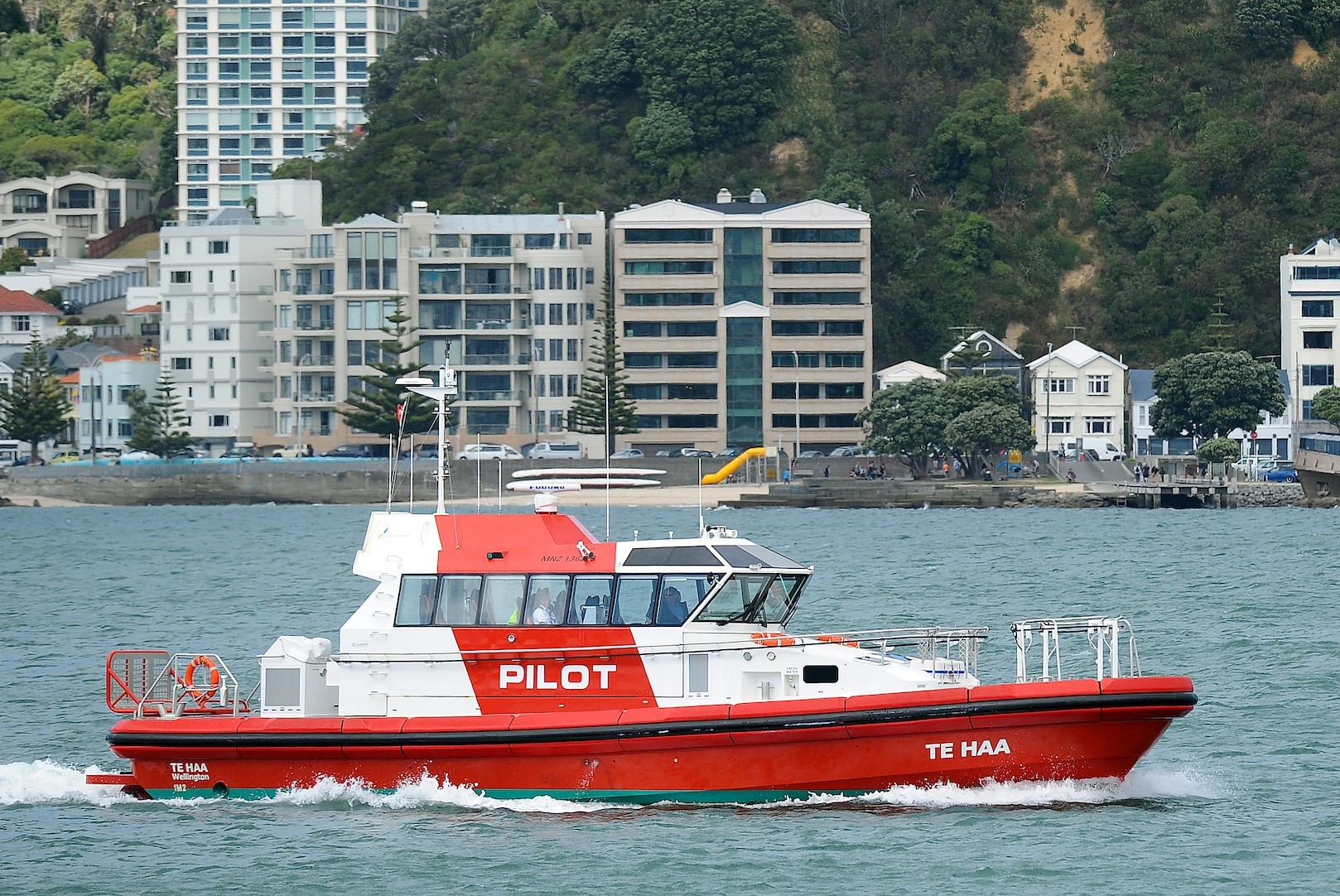 Te Haa
Te Haa is a pilot launch built by built by Q-west in 2017. Crewed by two people, the launch is 18 metres long and has a service speed of 24 knots. It's powered by two Scania diesels and propelled by twin Hamilton Jets.
Tug services
CentrePort has two tugs ensuring vessels are safely manoeuvred into port.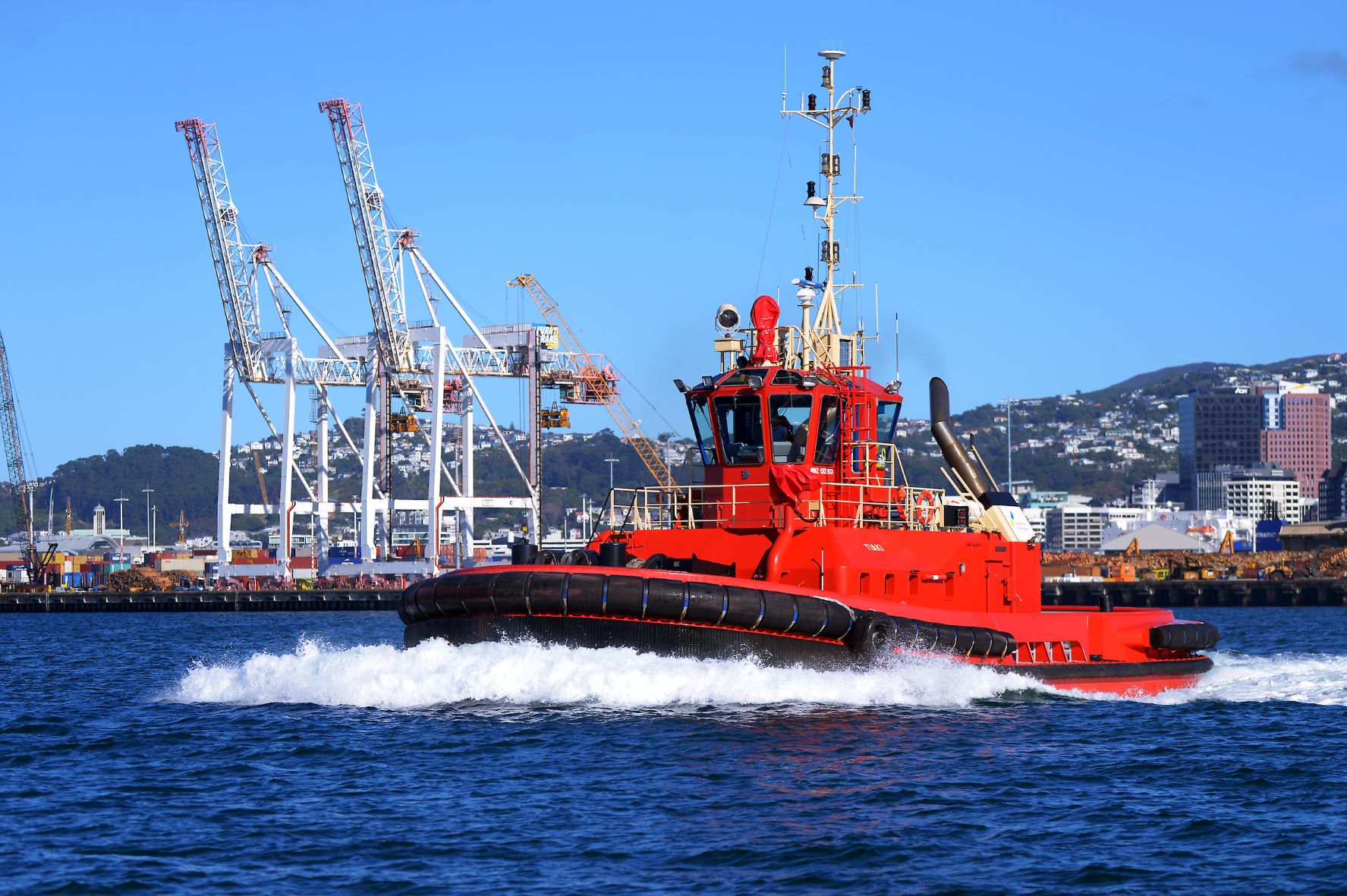 Tiaki
Tiaki is a Damen 2411 ASD tug with a bollard pull of 68 tonnes. Built in Haiphong in Vietnam it was delivered to Wellington in 2008. Tiaki means 'to care for or protect' in Māori.
MNZ number: 133203
Year built: 2007
Gross tonnage: 250
Overall length: 24.47 m
Engines: 2 x Caterpillar 3516B TA HD/D
Engine power: 2 x 2088KW each @ 1600rpm (2 x 2800HP @ 1600rpm)
Propulsion: Azimuthing stern drive – Aquamaster US255 prop units
Crew: Harbour Ops – 3. Positioning output voyages – 4
Tow winch/windlass: Ridderinkhoff make. Brake holding 150 tonnes. Pull 30 tonnes. Windlass warping pull 2.3 tonnes
Max push/pull: 68 tonnes ahead, 63 tonnes astern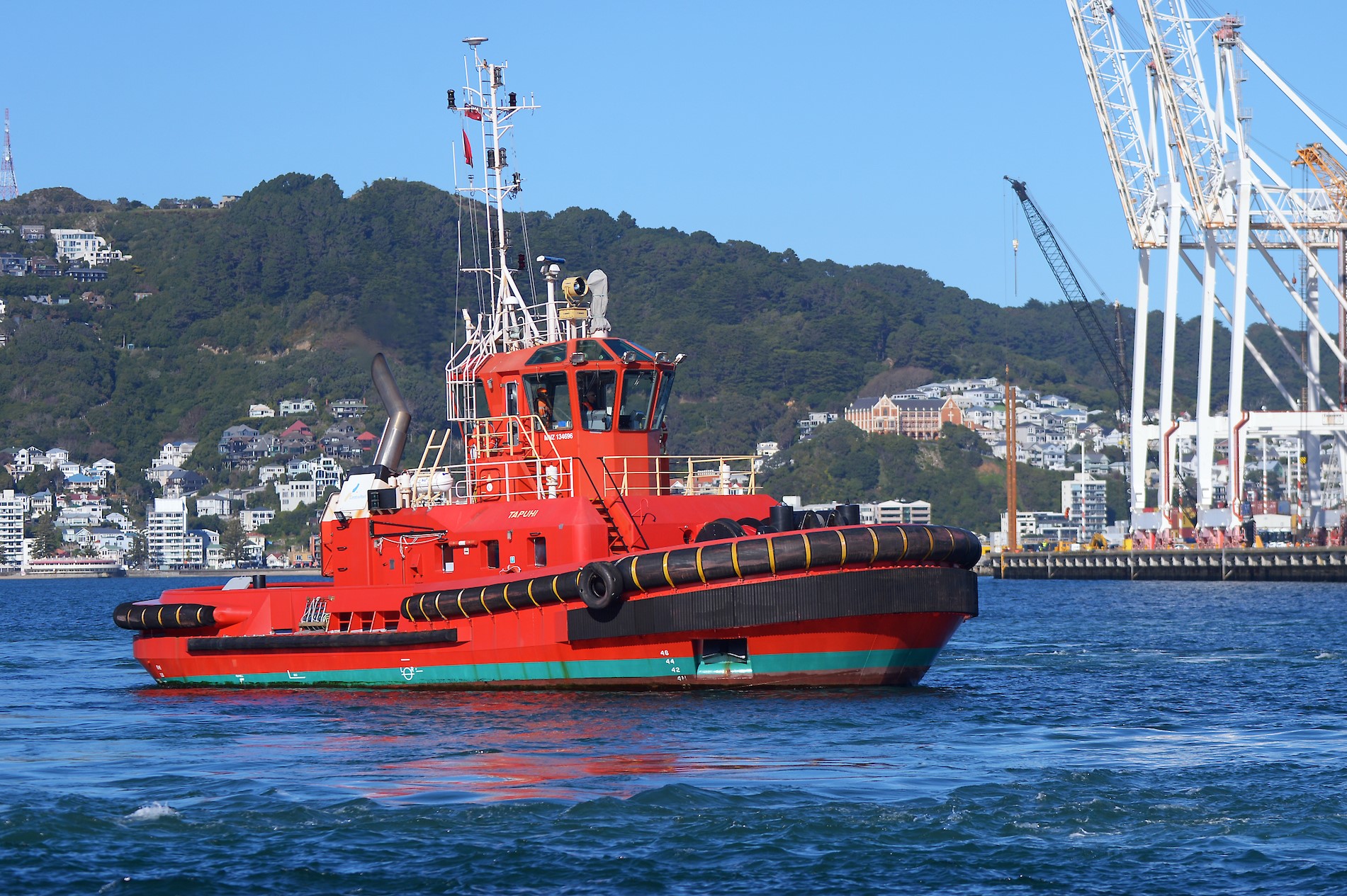 Tapuhi
Built at the Damen Changde Shipyard in Hunan in China, Tapuhi was delivered to Wellington in 2013. Tapuhi means 'to nurse' in Te Reo Māori.
MNZ number: 134696
Year built: 2013
Gross tonnage: 250
Overall length: 24.47 m
Engines: 2 x Caterpillar 3516B TA HD/D
Engine power: 2 x 2088KW each @ 1600rpm (2 x 2800HP @ 1600rpm)
Propulsion: Azimuthing stern drive – Aquamaster US255 prop units
Crew: Harbour Ops – 3. Positioning output voyages – 4
Tow winch/windlass: Ridderinkhoff make. Brake holding 150 tonnes. Pull 30 tonnes. Windlass warping pull 2.3 tonnes
Max push/pull: 68 tonnes ahead, 63 tonnes astern