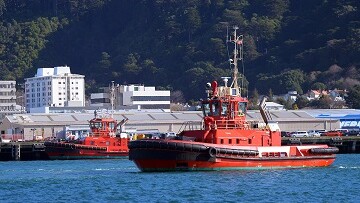 Tugs and launches
CentrePort has two harbour tugs and two pilot launches. Find out more about each of our vessels.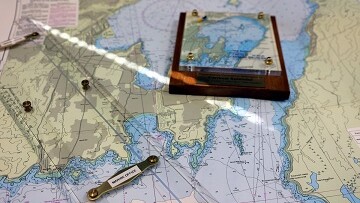 Pilotage information
Find information to help you plan your visit to Wellington Port including waypoints, charts and instructions for navigating the harbour.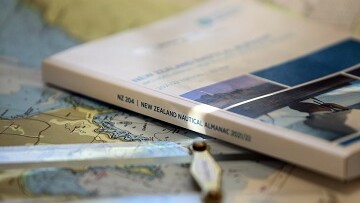 General Conditions
Read our General Conditions for the provision of marine and land-based services.
Pilotage
Our pilots all hold pilot licences for Wellington Harbour that covers the wide range of ships that call into CentrePort.
We support their development to ensure they are up to date with both technical and soft skills and advances in navigational technology.
CentrePort provides pilotage in Wellington in accordance with the provisions of the Maritime Transport Act and associated legislation, and Greater Wellington Regional Council bylaws.
Pilotage is compulsory for vessels that have a Gross Registered Tonnage (GRT) of 500 or above. Otherwise, Masters are able to apply for an exemption to hold a Pilotage Exemption Certificate for Wellington Harbour.
Tugs and launches
Our Marine Crews utilise two pilot launches transporting pilots between port and vessels, and two tugs that ensuring vessels are safely manoeuvred into port.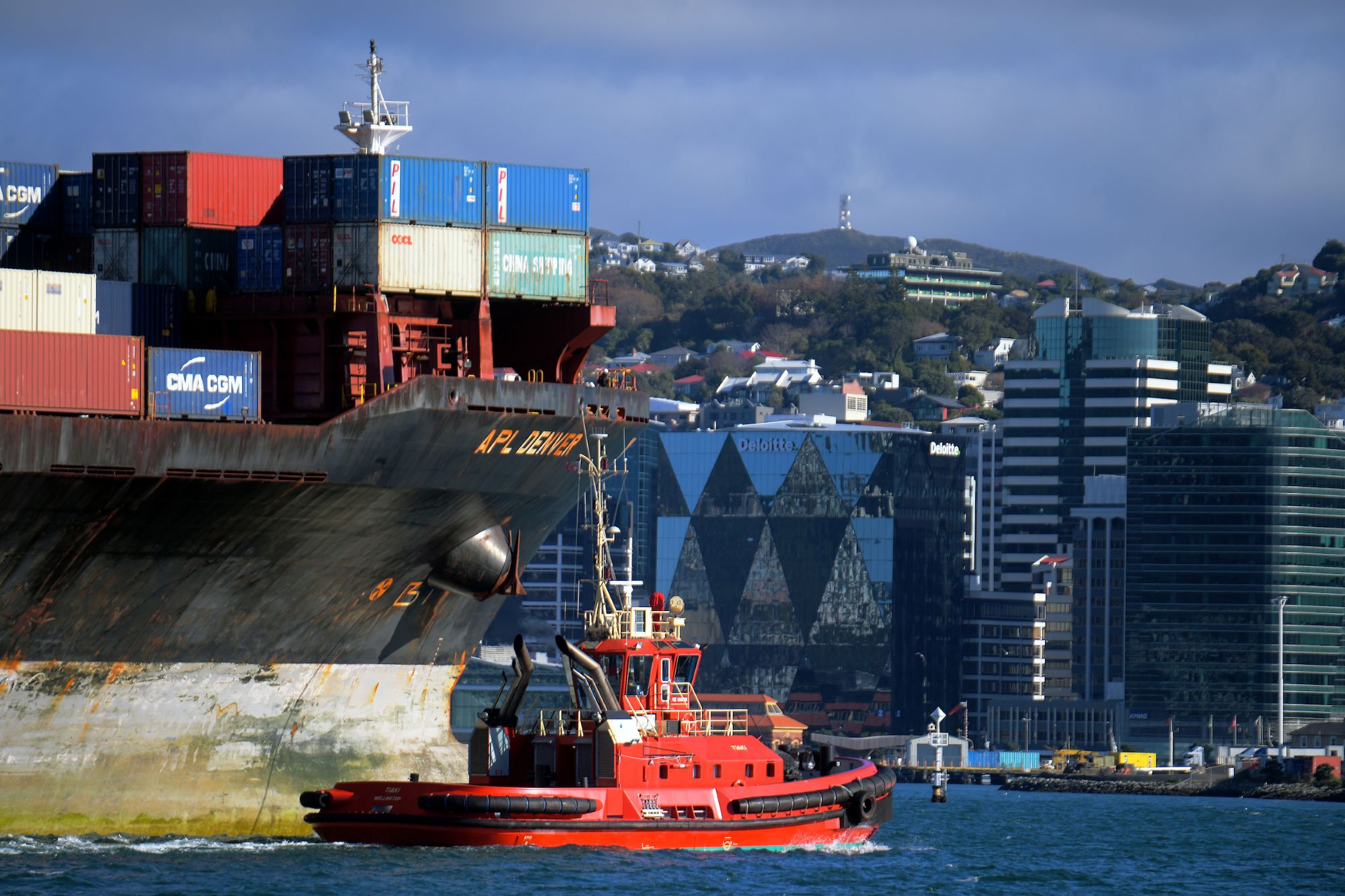 Arriving and departing the port
You need to advise the port of your estimated time of arrival at these time points:
24 hours prior to arrival
4 hours prior to arrival
1 hour prior to arrival
Beacon Hill signal station contacts
Phone: +64 4 388 5470
Fax: +64 4 388 4319
Email: beaconhill@gw.govt.nz
VHF – Local Listening Channel 16
VHF – Local Working Channel 14
VHF – Tug Working Channel 13
VHF – Vessels Approaching from the West Channel 62
VHF – Vessels Approaching from the East (Cape Palliser Repeater) Channel 04
Other contacts
Duty Pilot – +64 4 495 3802 email the Duty Pilot
Duty Pilot (After hours) +64 4 388 5470
Harbour radio 24 hours +64 4 388 7795
Beacon Hill operates 24/7, and it's also the afterhours contact for the Duty Pilot. You can also send your ETA message through your Port Agent but be aware some offices may be closed outside of ordinary working hours.
Should bad weather or other circumstances affect your ETA, updated advice at any time is appreciated.
Pilotage for Wellington Harbour
Documents required for arrival
Port and Harbour Marine Safety Code (PHMSC)
We apply the New Zealand Port and Harbour Marine Safety Code to assist in the navigational safety of vessels calling into Wellington Harbour.
CentrePort is committed to the New Zealand Port and Harbour Marine Safety Code.
We aim to achieve this by:
Aspiring to excellence in marine operations. Providing Wellington Harbour users,
stakeholders and the public with efficient operations that safeguard the Harbour
and the environment.
Ensuring the relevant assets of the harbour are managed safely and efficiently.
Ensuring the provision of quality resources (including qualified and trained
marine staff), to achieve navigational safety excellence.
Seeking stakeholder input on matters of navigational safety and sharing
information to other harbour users.
For details of the Port's Navigational Safety Management System, please contact the Marine Manager or the Greater Wellington Regional Council's Regional Harbour Master at 0800 496 734.
Find out more about the Port and Harbour Marine Safety Code.
Shipping movements
You can find up-to-date information on shipping movements through CentrePort on our Shipping schedule page on this website.