CentrePort is a vital connection for the freight and transport system of central New Zealand. We bring trade, people and economic value to the region. Our multi-modal transport network called 'CentreConnect' is creating a more resilient and sustainable supply chain for Aotearoa, connecting cargo owners to CentrePort via regional freight hubs.
Our operations offer access to freight, support for up to 36,000 jobs, and the potential contribution of more than $3 billion to regional GDP (2022).
Find out more about CentreConnect
We represent resilient, low emission and efficient capacity in the New Zealand supply chain. Our people have the attitude, expertise and ability to adapt and grow our business.
We are undertaking and planning a range of projects which will enable us to:
Build a long term sustainable and resilient business.
Lower emissions in the New Zealand supply chain
Grow and better utilise our existing freight capacity.
Optimise land use and enable urban integration.
Strengthen relationships in our community.
Our Port - now and in the future
Te Whanganui-a-Tara and its waterfront are the beating heart of Wellington city, providing a unique setting for our vibrant culture, and delighting locals and visitors alike.
Wellington city has the opportunity for greater urban integration with the port. We're aiming to create a greater connection between the port and the city for the many people who live, work and visit Wellington.
This integration could include more space for buildings and a way to better enjoy the waterfront.
CentrePort is actively exploring the development of the Inner Harbour Precinct that spans roughly from Queens Wharf through to the main CentrePort operational area. In particular, it's currently focussed on the development potential of Waterloo Wharf.
There's a variety of potential uses for this area, which CentrePort is open to considering.
Regardless of the options, any future proposals must support our port operations and meet the interests and needs of the wider city and Wellington
community.
We're excited to find out what the future might look like for this area and who might be keen to partner with us.
Main Port Operations
Current Operations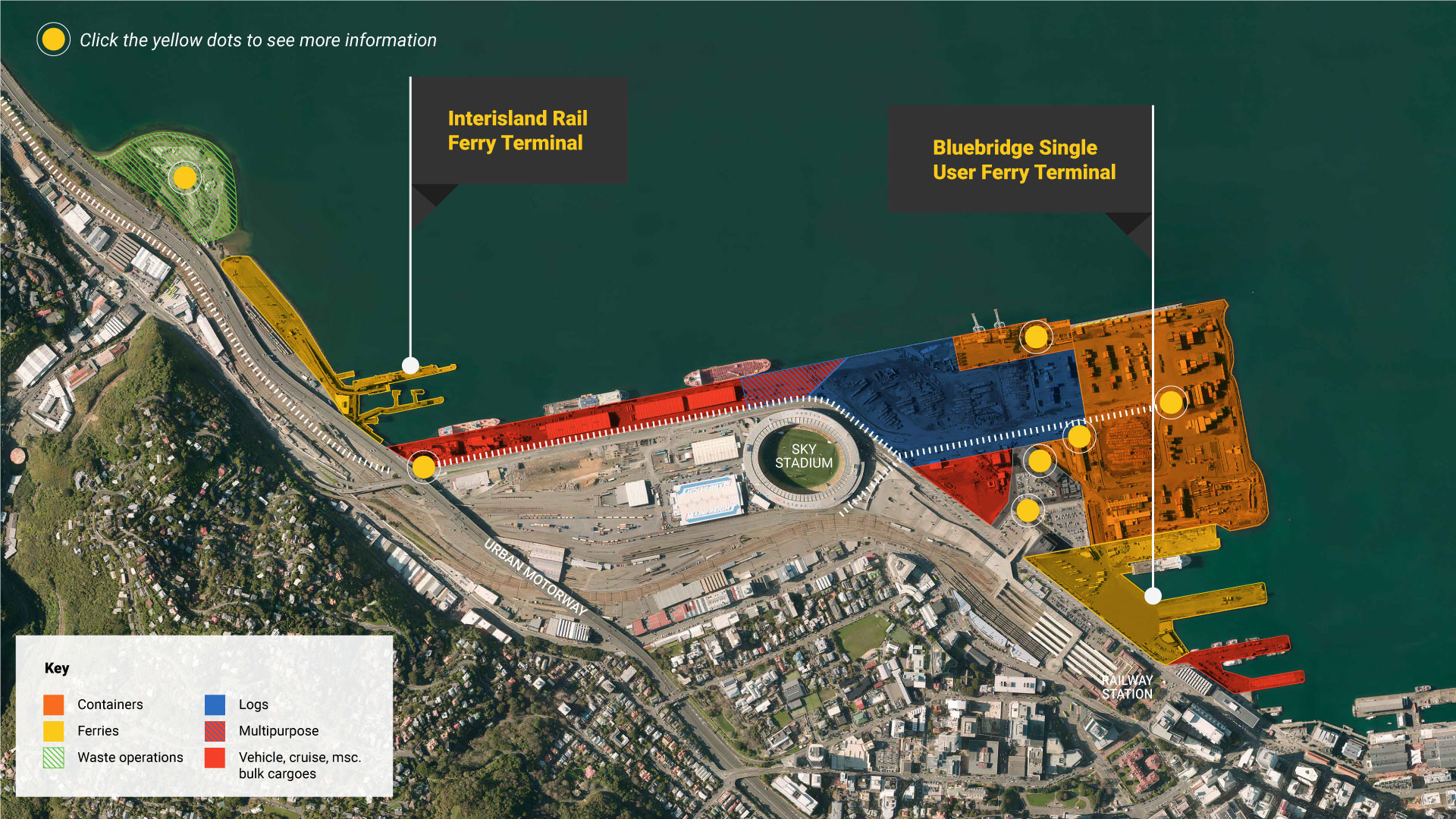 Medium-term Operations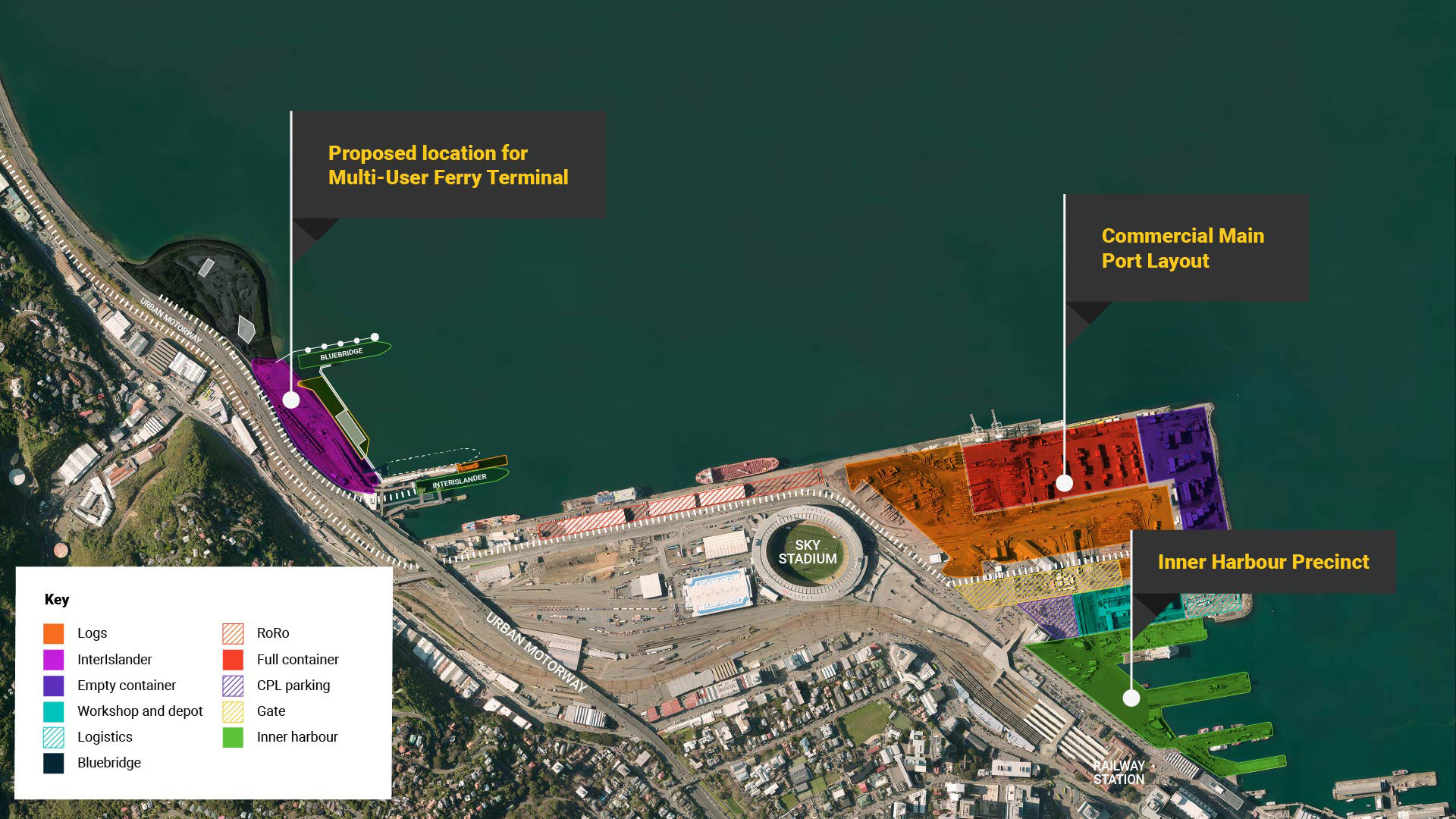 Future Operations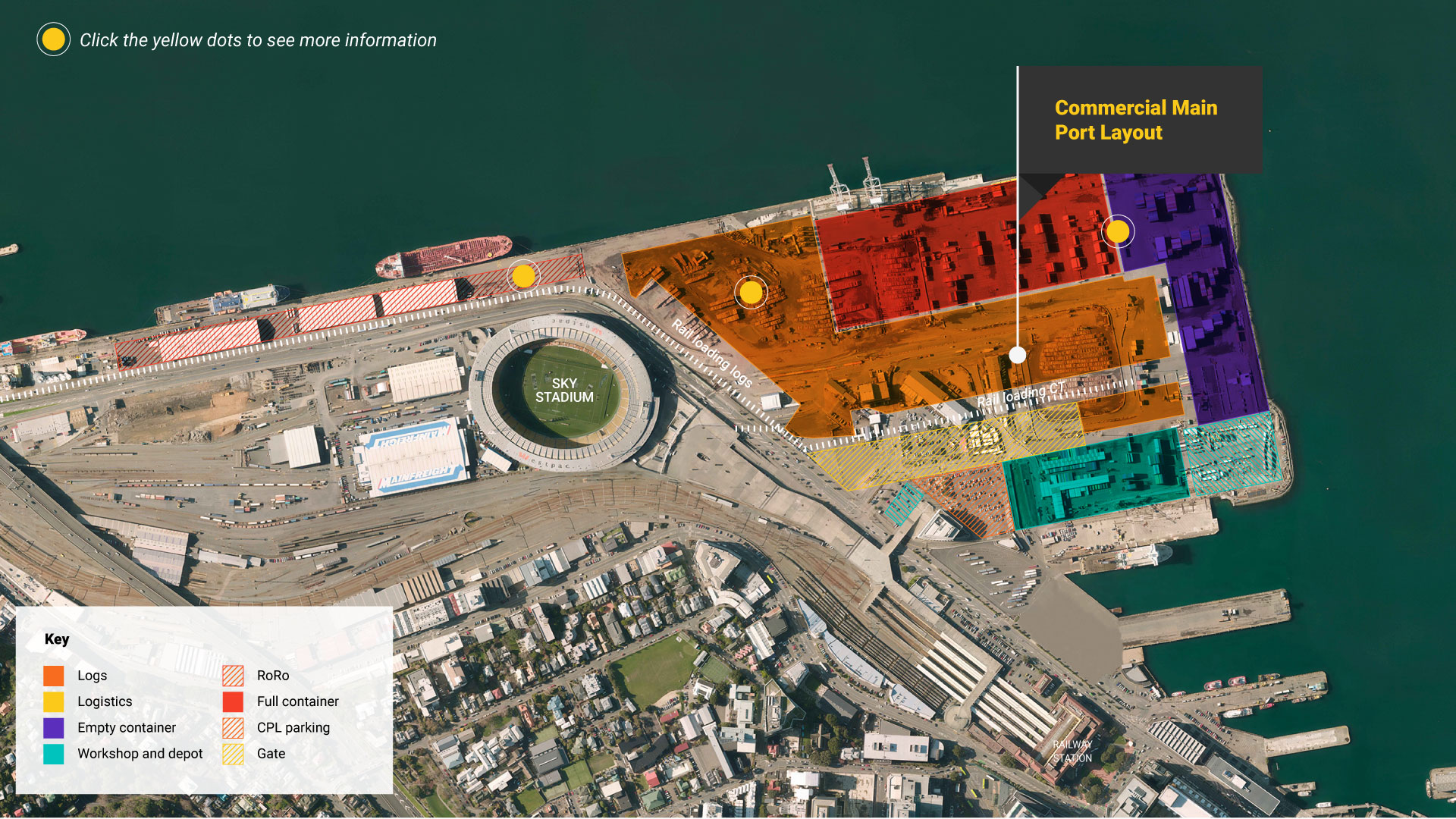 Multi-user Ferry Terminal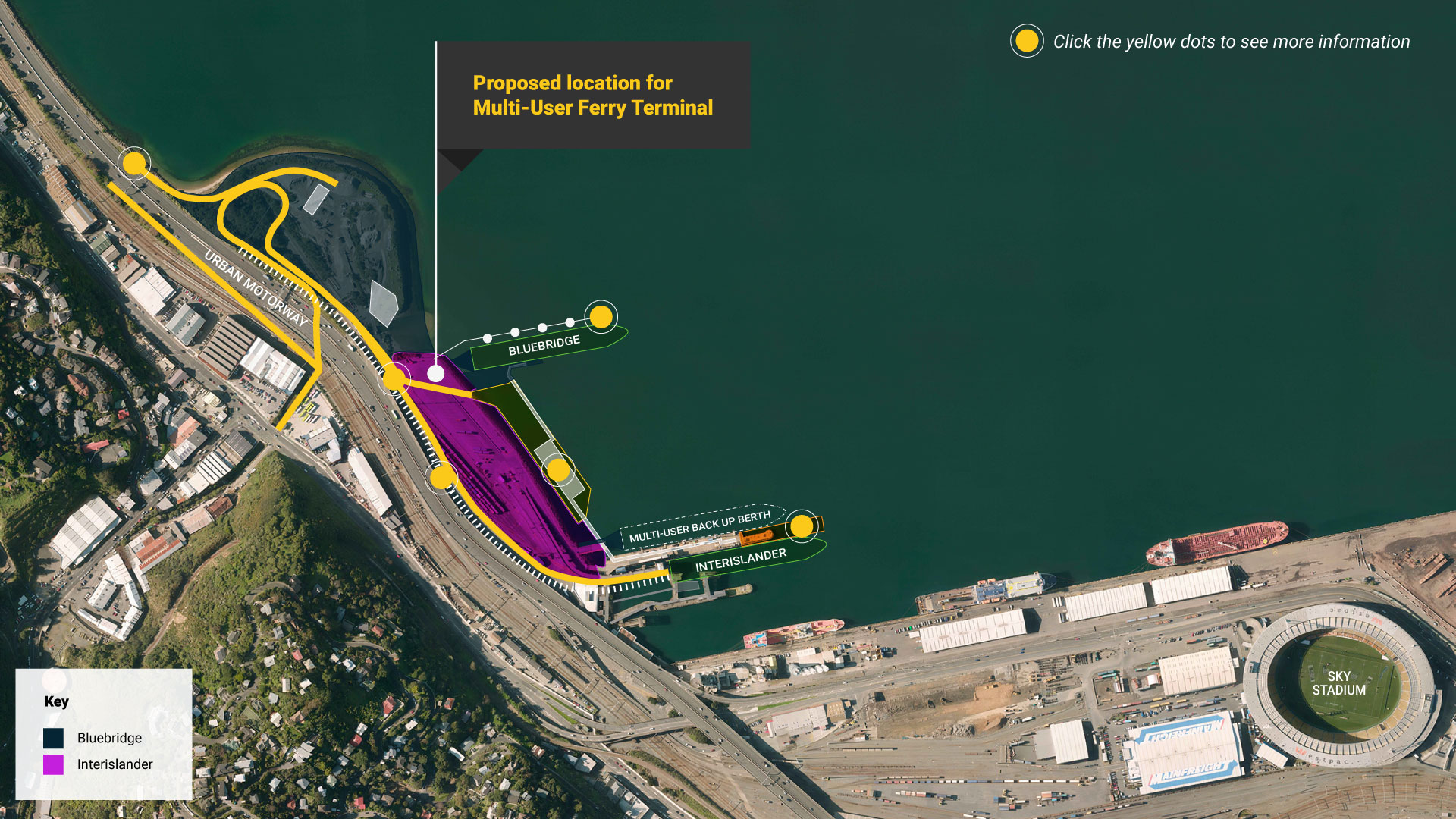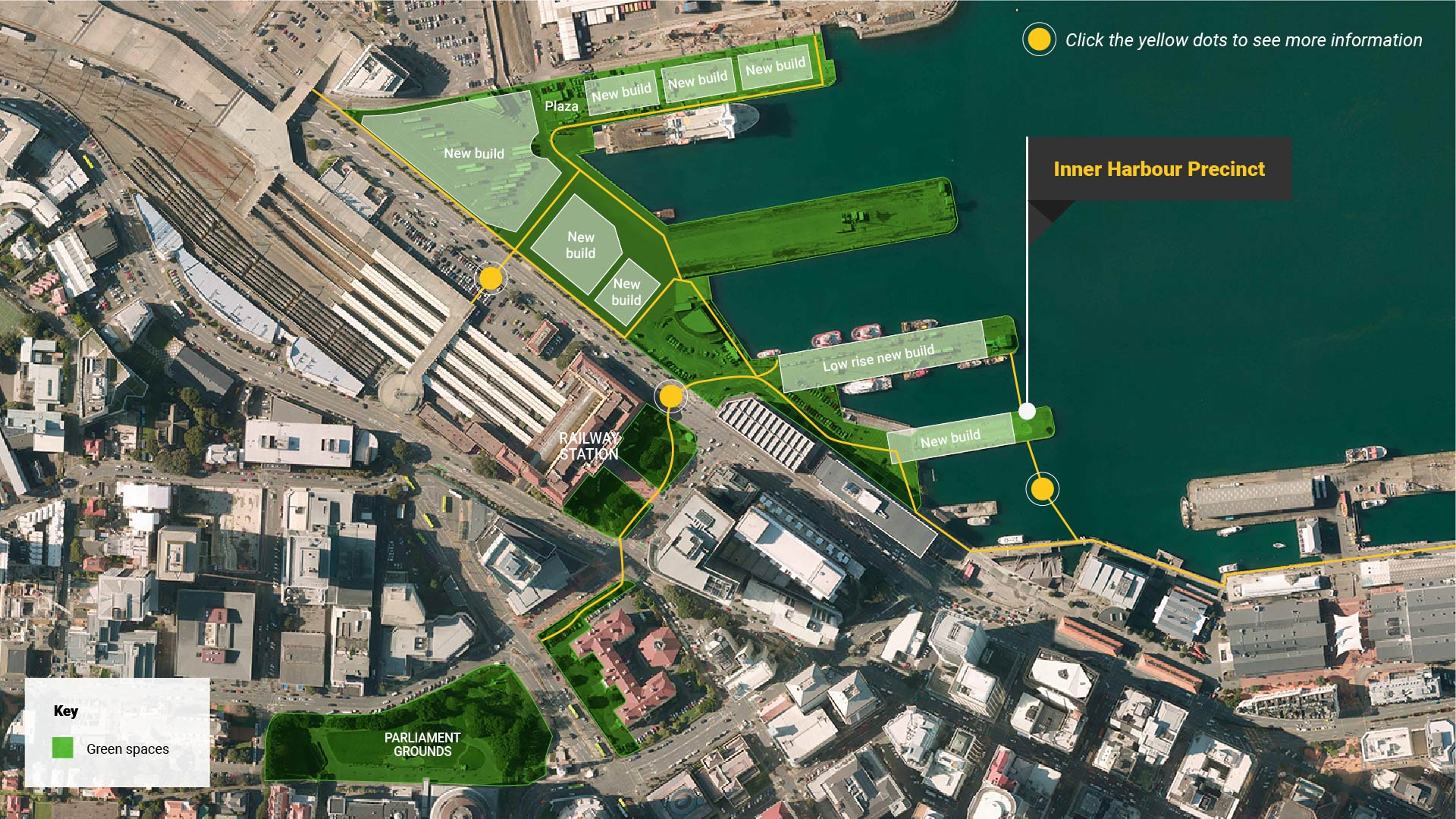 Interim Phase Options